Growing Up Enchanted - Fighting Bullies, Hunting Dragons - Special Edition - Hardcover - Signed
---
Sale price
$32.99
Regular price
$36.99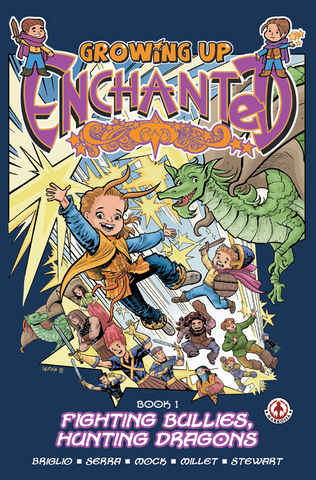 Now in full colour and in hardcover!
Growing up is hard to do anywhere. Growing up ENCHANTED is even harder to do in the town of ANYWHERE! Join Olianna and her family & friends as she tries to learn life's mundane lessons while practicing magic in a world of giants, trolls, and dragons! Read the first volume of the all-ages Eisner-nominated fantasy adventure series!
By Jack Briglio & Alex Serra. Colours by Patrik Mock and Jason Millet. Letters by Justin Stewart.